Document Assembly

Prepare statutory and other letters
Output data to popular word processing applications
Generate stipulations for settlement
Create new documents quickly and easily

Activities

Reconfigure ledger data into an easily understandable format
Calculate interest automatically
Track and allocate full and partial payments
Track activities (correspondence, phone calls, action items, etc.)
Scan and upload paper documents
Robust tickler system

Correspondence

Log and track statutory letters with ease
Track returned certified and regular mail
Automatically generate client notifications for significant file events
Integration with E-fax
Prepare estoppels fast

Documents

View and share all file documents on-line
Integrated document editor for simple documents
Output to Word, WordPerfect for complex documents
Create new documents quickly and easily
Collection Services
We didn't name our software CollectionsMasterPro® for nothing. Our mission is to bring efficiency, transparancy, and automation to your association law practice.
Matter Status Reporting
"Transparancy" means never having to prepare a status report again. Multi-level logins let clients, managers, and other decision makers view payment reports, including allocations and notes, Status Reports, and individual and association-wide ledger reports.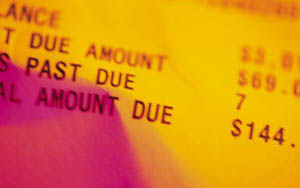 Letters Automation
CMP can handle Unit Owner inbound and outbound A/R collection correspondence. Our second-to-none Document Assembly solution performs easy mail merges of unit owner and association information into collection templates and collection letters.
The State of the Union
In these hard ecomomic times, collection and foreclosure issues may be crippling your association clients. Without an effective means of managing and tracking these most important matters, you will not be able to effectively help your clients resolve these threshhold issues and move on to the business of managing their corporations. CMP® can help you help your clients.
Estoppels prepared fast!
Speed and accuracy are everything. The faster you get out an estoppel, the faster your client gets paid (and the happier they will be). Not to mention the statutory deadlines you may be facing! CMP® helps you calculate the amounts due to your client, and then generate the estoppel letter.